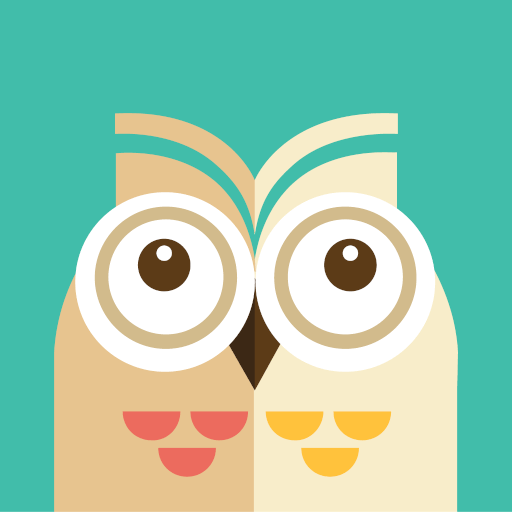 Highbrow Unlimited
About
Highbrow Unlimited is a subscription video on demand platform of educational videos for children ages 1-11. On Highbrow Unlimited, we have videos covering everything you can imagine: Arts & Crafts, Science Experiments, Cooking, Phonics, Ballet, 24+ Foreign Languages, and much more beyond. With an Unlimited subscription, you can watch personalised, ad-free content on iOS, Android, Apple TV, Sky Q, LG TV, Samsung US, Comcast Xfinity and on the web.
Our aim is that every child should have their own unique Highbrow Unlimited experience, because every child is unique – whether they like Trains or Dragons, Football or Piano, or perhaps a mix of all four! Highbrow Unlimited has a library of over 12,000 video titles that are 100% educational. Not marketing 'educational' but truly educational. Our internal machine learning and artificial intelligence algorithms dive into our deep library of content and serve up the best video recommendation for your child based on their age and interest – the more they use Highbrow Unlimited, the more personalised it becomes. This way, if Highbrow Unlimited learns that your child loves Dinosaurs, they most likely will learn Phonics, Letters, Numbers with dinosaurs, helping them to understand and retain every minute.
Our video library includes the following subjects:
Literacy
Mathematics
Science
Visual Arts
Performing Arts
Humanities
Wellbeing
Design and Technology
Additional Needs
Highbrow Unlimited is part of the Highbrow suite of apps. All Highbrow apps are focused on being solely educational.
FAQs
tvOS
Samsung
Web
LG
Comcast
iOS
Fire TV
Android
Sky
About
Highbrow Unlimited is a children's subscription video on demand service for educational videos. Highbrow Unlimited can be accessed across mobile, tablet, TV and web and is available on Sky Q, LG TV, Samsung US, Apple TV, the Apple iOS App Store, Google Play for Android and at joinhighbrow.com.
All the content on Highbrow has been selected on the basis of its ability to teach a skill, impart knowledge or support development. Everything has been hand selected and curated. Many of Highbrow content providers have completed academic studies on the educational merits of their content which can be found here.
Key Topics:
English, Humanities, Mathematics, Music, Performing Arts, Science, Visual Arts, Wellbeing, Additional Needs
Curriculum Areas:
Early Years Foundation Stage, Key Stage 1, Key Stage 2
Foreign Languages:
Arabic, Bengali, French, German, Greek, Gujarati, Hebrew, Hindi, Italian, Japanese, Kannada, Korea, Malayalam, Mandarin, Marathi, Portuguese, Sanskrit, Spanish, Tamil, Telugu, Urdu
Our proprietary selection and curation process means no inappropriate content will ever be available on Highbrow. Every video is checked in full by a real person before being allowed on to the platform. Furthermore, Highbrow is free of all advertisements and we will never sell or share individual data.
The healthy content framework is a proprietary tool developed by Highbrow's educational experts. We use this framework exclusively to select content providers and qualify every piece of content within our library.
Accounts & Subscriptions
Yes, after your free trial period, your subscription will automatically renew every month - unless you let us know you'd like to go.
You can cancel any time by following the instructions below. Once you cancel, your subscription runs until the end of the current billing period, and you will not be billed for the following month.
Inside the Settings app on your iPhone or iPad, select 'iTunes & App Store' and click on your Apple ID
Select 'View Apple ID' and enter your Apple ID password or fingerprint ID in the popup window and select 'Subscriptions'
Select the Subscription you want to cancel, select 'Cancel Subscription', and select 'Confirm' when prompted
You can manage your children's profiles within settings, which can be accessed via settings icon in the top right of the app or at joinhighbrow.com/settings/. Here, you can add or remove profiles, look at your children's viewing mix and learn what their favourite videos are.
Accessing The Platform
Highbrow is an 'Anytime-Anywhere' app to keep your children learning on the go, wherever you go! You can access Highbrow globally, across all of your mobile devices. Please note that a limited number of videos may not be available in specific countries due to our licensing rights.
If you signed up via our website, your username and password will work across all devices and ecosystems that Highbrow is available on. If you signed up via Sky, LG, Apple or Android and wish to synchronise Highbrow across all systems (e.g. you signed up on an Sky Set-Top Box, and now wish to access Highbrow on an Apple iPad), then please follow the following instructions:
To add a new device to your account, install the app on that device
Open the app and press 'Log In', and then 'Reset Your Password'
You will receive an email with a password reset link
Click this link and choose a password
This new password will allow you to log-in across all devices
General
If your Highbrow videos are less than beautiful let's fix it! First, check your WiFi signal. Try moving closer to your wireless router or reconnecting to your WiFi. If this doesn't work, try closing the app and/or restarting the device.
Contact Us
If there's anything that isn't clear, any feedback you have for us, or even if you'd just like to chat, drop us an email at support@joinhighbrow.com and we'll get back to you as soon as we can.